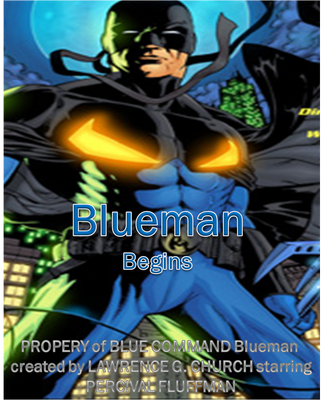 Blueman Begins is a action/adventure movie directed by Ramyond Simmons, who replaces Lawrence G. Church. It acts as both a prequel to the original movies and the beginning of the new series. Blueman Begins was a enourmas sucess, with Simmons praised for his handling of the characters, and Percival Fluffman, for his gruff demeanor.
Blueman Begins follows Jason Cobolt from the scene of his parent's death's, to the moment he firsts dons the cap and cowl of Blueman. The movie follows his training, mentors, and adoption of the Blueman identity.
Ad blocker interference detected!
Wikia is a free-to-use site that makes money from advertising. We have a modified experience for viewers using ad blockers

Wikia is not accessible if you've made further modifications. Remove the custom ad blocker rule(s) and the page will load as expected.