Welcome to Red vs. Blue Fanon Wiki!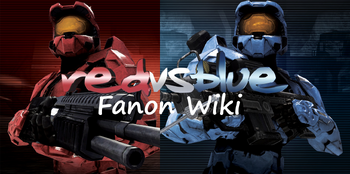 We are
currently editing
over
810
articles, and
you can help!
About this wiki | New pages | New files | Active users | Categories | Wiki tutorial | Help pages
About Red vs. Blue Fanon Wiki
The Red vs. Blue Fanon Wiki is a wiki for any fanon you may have about Red vs. Blue. You may create articles about any stories you have. Have fun!
Poll
Who is your favorite character from Red vs. Blue: The Blood Gulch Chronicles?
What is your group? Freelancer or Simulation Trooper?
Ad blocker interference detected!
Wikia is a free-to-use site that makes money from advertising. We have a modified experience for viewers using ad blockers

Wikia is not accessible if you've made further modifications. Remove the custom ad blocker rule(s) and the page will load as expected.